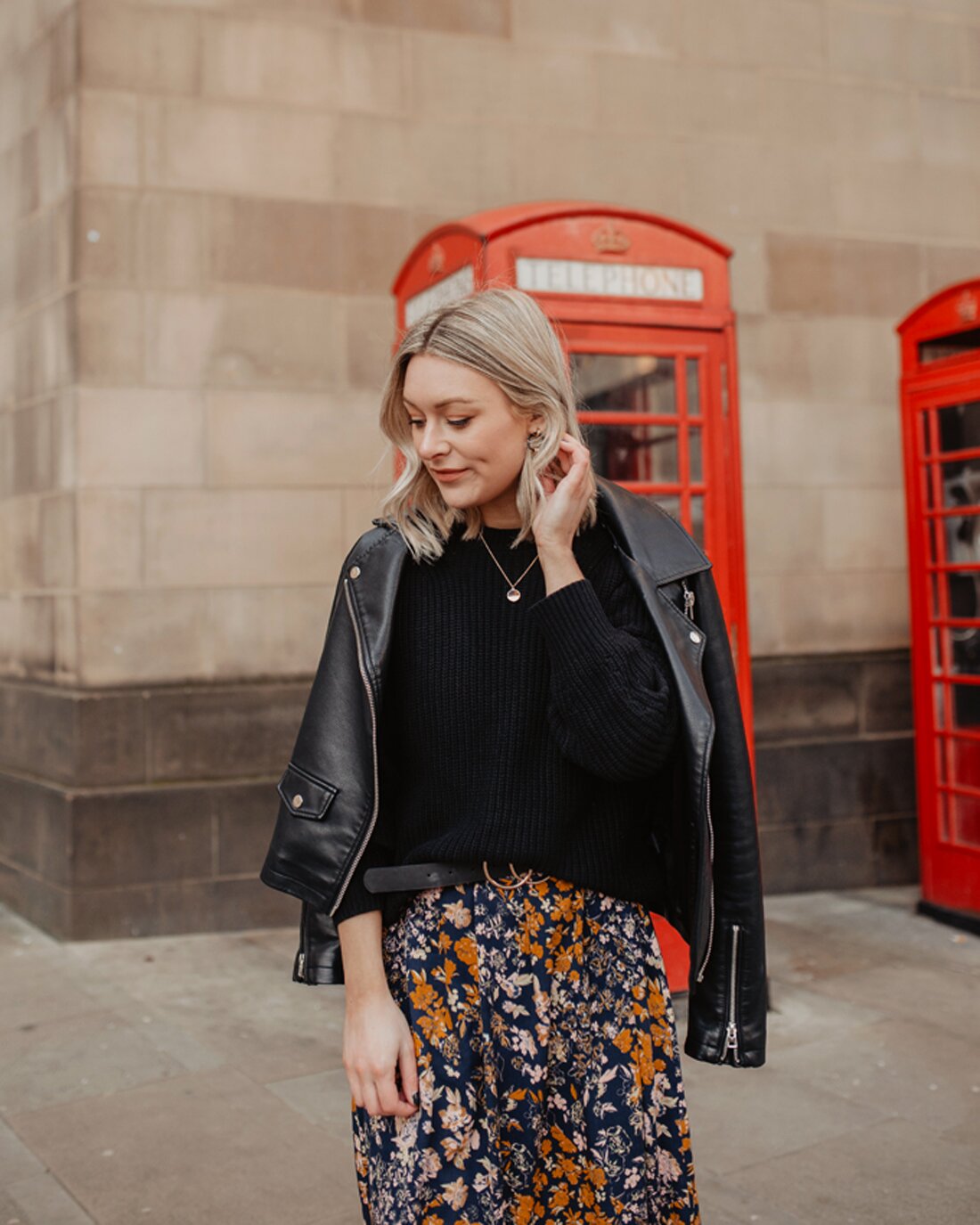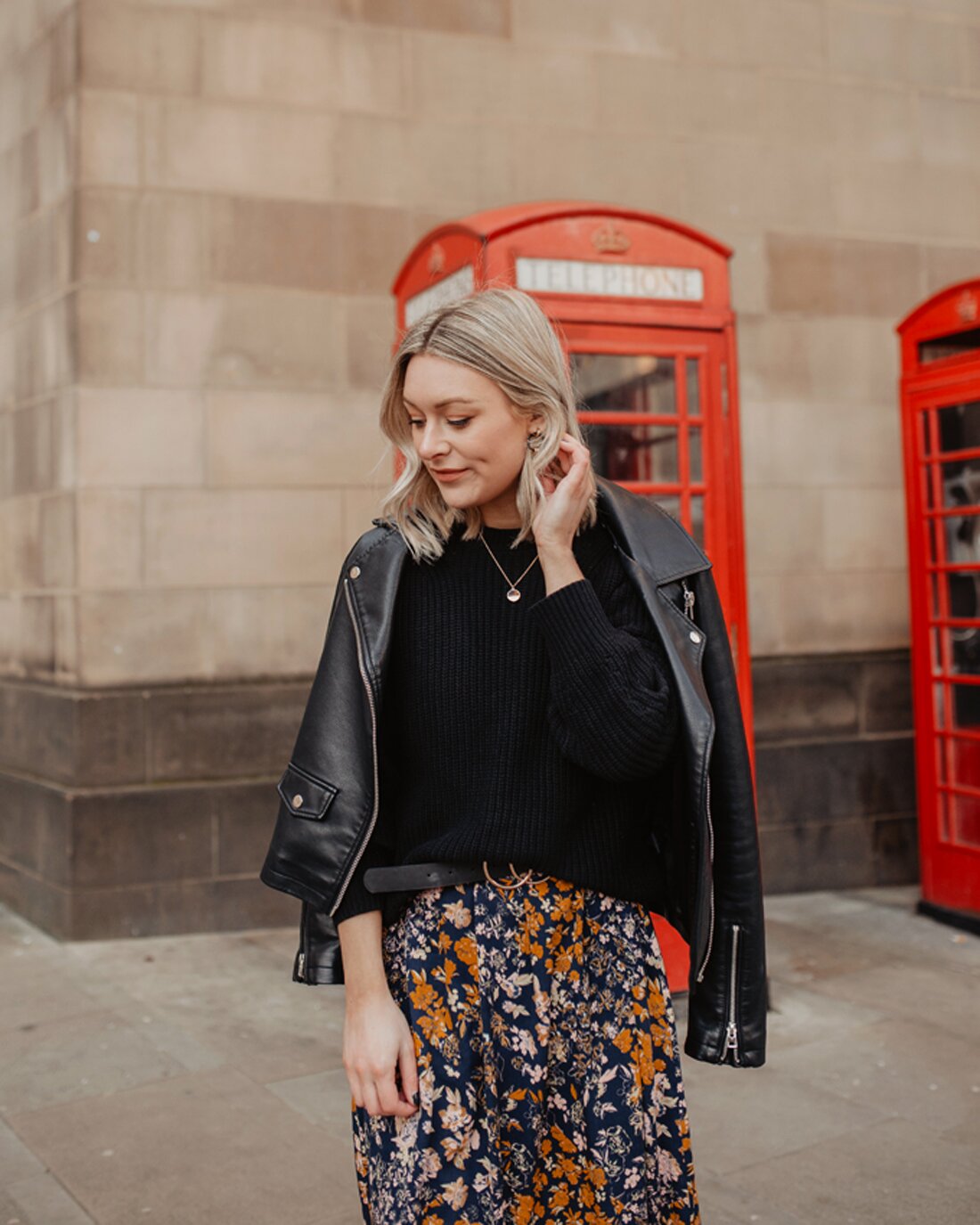 Over the past few years, I've been trying to be a little more conscious about what's in my wardrobe.
You might have seen in my last post I talked about making the most of my wardrobe, rather than buying new. When it comes to shopping, I've ditched fast fashion brands for more considered pieces, in an effort to buy less overall.
Investment pieces can be a little more pricey but are often higher quality meaning they will last longer. Don't get me wrong, I'm a high street girl, through and through but there are a few staples in my wardrobe that really help hold it all together. I spent a little more money on these key pieces, as I know I will use them again and again.
Here's the investment pieces in my wardrobe that are well worth the money.
Quality sunglasses
Last year I splashed out on my first pair of RayBans sunglasses, and man am I glad I did. For years I've been buying cheap, plastic sunnies from Primark, only for them to break, get lost or be sat on a week later. What a waste. It was time to invest in quality pair of sunglasses.
Before buying my RayBans I thought a lot about what sort of style I wanted. What glasses would suit my face, skintone and wardrobe style. I settled for RayBan Rounds with gold frames. These are a classic style that won't instantly go out of 'fashion' and suit a number of outfits. I also wear a lot of gold jewellery, meaning the frames match perfectly.
The benefit
As I spent a good amount of money on my glasses, I consciously take more care of them. I always keep them in their case when I'm not wearing them so they don't get scuffed or lost. I bought them about a year ago and even though I wear them almost everyday, they're still in perfect condition.
Overall the investment has already paid for itself, I haven't had to buy a new pair of sunglasses and will still be wearing them in 5 years time. Just going to show, investing a little more means wasting less overall. Great for both the environment and my pocket.


A Good Bag
A good bag is another investment I would say is well worth the money. Get it right and you won't need to buy another for a while.
My cross body Radley bag* comes with me everywhere. It ticks a lot of boxes for me. It goes with the majority of my wardrobe, it's both smart and casual, and it's a good size.
So how do you decide on an investment piece?
Consider what you need your bag for daily. Does it need to fit your laptop in or just your phone? What do you find most comfortable to carry?
I found myself reaching for cross body bags over larger bags, so I knew this was a style I should invest in. When it comes to colour, it was either black or tan for me. Most of my wardrobe is neutral so I knew these colours would work with a number of outfits.


Classic Faux Leather Jacket
Ok, some might not consider this an investment but my faux leather jacket from Topshop was a pricey item for me. I had my last jacket for a good 10 years before finally recycling it a few years ago. As I wore my old one so much, I knew I would get my money's worth from another. A black leather jacket never goes out of style, so investing in something I would wear for another 10 years seems well worth the £60.
Similar to my other investment pieces, the colour and style is timeless, meaning I can wear it again and again. Plus the length means I can wear this through the seasons. Paired with a chunky jumpers in winter or over a silk cami in summer.
Is it worth it?
I'm slowly trying to make more conscious decisions when it comes to shopping. Thinking about what I need and investing in those that I will use often can really help me buy less over all and save money in the long run. Do you agree? What investment pieces are you glad you bought?
Anna x
Items marked with a * were kindly gifted to me. This post also contains affiliate links.