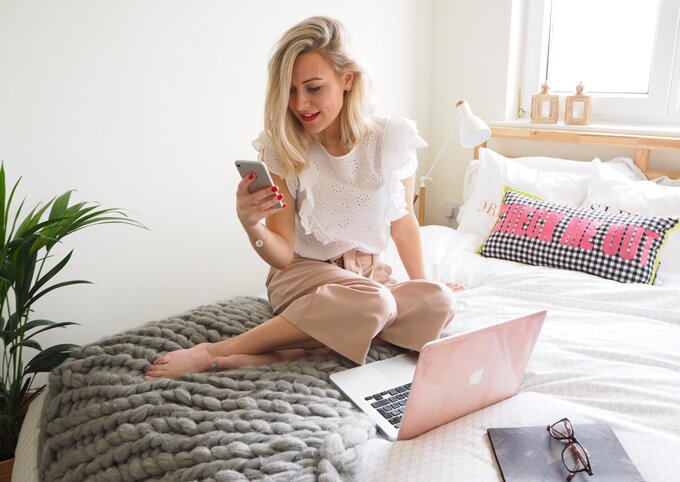 Welcome to my little world.
 I'm Anna, a craft loving, tea drinking Northern girl.
 This blog is a small retreat where I like to share my creative makes, travels adventures, fashion finds and inspiring interiors.
I started Made Up Style when I was unemployed and looking for a job as a creative escape. Now three years later I am working full time in my dream job as a textile designer and write this blog in my spare time.
Whilst at Uni I was editor of the fashion section for the student magazine, Label. I loved writing fashion trend articles, styling photoshoots and interviewing brands. Leaving my uni days behind me, I now do a bit of freelance trend journalism for a local magazine every month.
Writing this blog has open many amazing doors, one being the chance to work with AO as a freelance DIY contributor for their lifestyle hub. Creating exciting and fun how-to videos for their readers is a dream come true. Check out my videos here…
If I am not doing any of these I love to make things…
 Thank you for popping by!
Save
Save