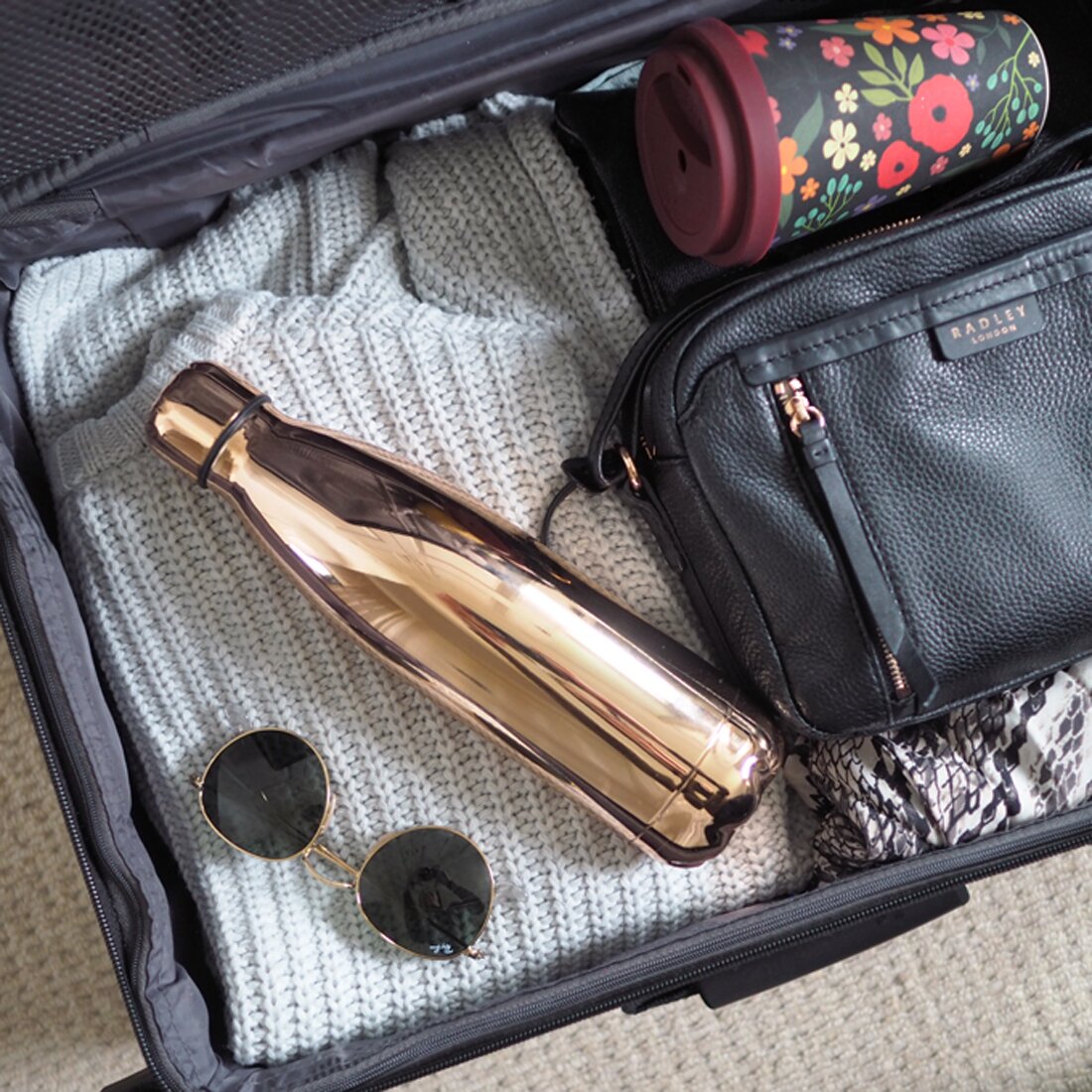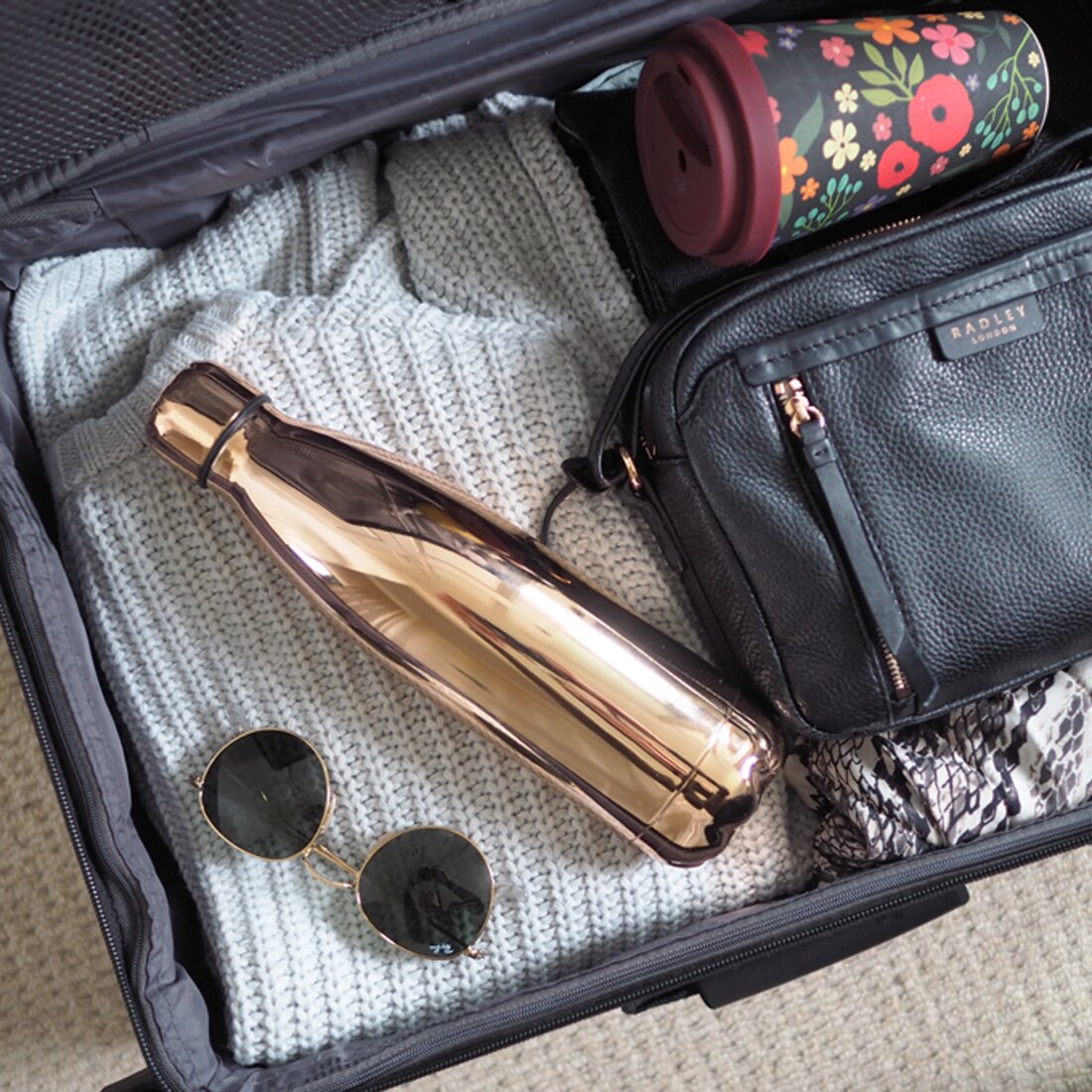 Recently, Tom and I headed up to sunny Scotland for a weekend away in Edinburgh. We caught an early train from Preston one Saturday morning and where in the Scottish capital by lunchtime.
Along side the usual jumper, jeans and too many pairs of pants I usually pack for a weekend break, I made sure I included some useful products that would help me be a little more sustainable over the weekend.
These are my top 3 eco-friendly travel products to take with you on the go.
Re-fillable Water Bottle
I knew we would be out and about exploring over the weekend so the first thing I packed was my re-fillable water bottle. I bought a in-expensive metal one from Accessorize a few months back and it's come with me everywhere since.
Switching to a re-fillable option like this means I don't need to keep buying single use plastic bottles when I'm out and about. I was a little wary at first for asking for a refill in cafe and restaurants but everywhere I asked were more than helpful.
The Refill app is a game changer too, I downloaded it before we left and used it to find refill stations throughout the city. Just look out for the refill logo in the windows of cafe and shops such as House of Fraser and Starbucks.


Reusable Shopping Bag
Another eco-friendly travel product I keep in my handbag is my reusable shopping bag. I bought a foldable, fabric one from Oliver Bonas on a recent trip to London. It folds up perfectly into its own built-in pocket to fit in my handbag. I can honestly say I use it everyday.
Keeping it in my handbag helps too. I'm forever popping to the shops and forgetting to take re-usable bags. This one is always there when I need it and the light-weight fabric means it doesn't take up too much room in my bag. Perfect!
Eco-Friendly Coffee Cup
The last sustainable product I took on our weekend away is my trusty reusable coffee cup. Although the only thing going in there is tea I'm afraid.
Since we were heading up on the train and I knew we would be strolling around the city most days, my cup had to come with. A reusable coffee cup saves on single use cups and can often save you a few pence at certain coffee shops.
I have a colourful bamboo one my Mum lent me at the moment but I'd love to invest in a foldable one like these. Perfect for keeping my my handbag whilst on the go.
What to look for in eco-friendly travel products
If you are thinking of switching to more sustainable solutions everyday, these are great products to start with. It helps to be prepared when traveling to save on waste, like single use plastic bottles. Keeping these products in your suitcase or handbag will mean you will always be prepared when out and about.
Look for foldable and compactable products that take up less room. That way you can always keep them close when on the go. Look out for water bottles with strong seals to help stop leakages in your bag too. To be extra kind to the planet, look for glass bottles or bamboo coffee cups. Both are more sustainable materials and can be recycled at the end of it's life.
What are your top eco-friendly travel products? Do you have any tips for being a little more sustainable on the go?
Anna x