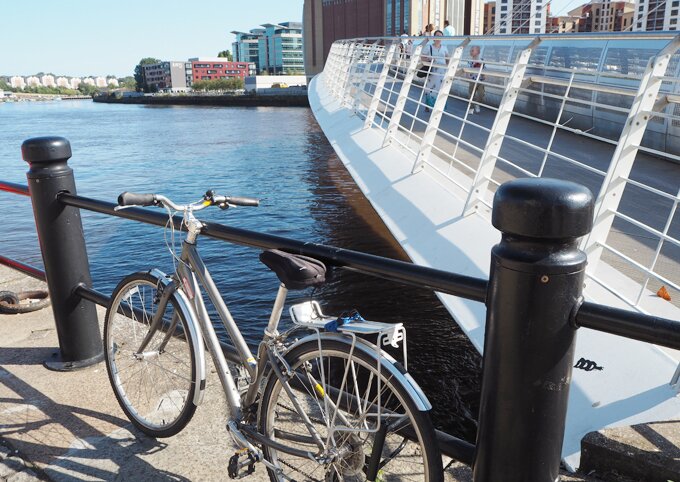 I am writing this post whilst looking out on a beautiful view of the Lincolnshire countryside, having spent the day wandering around one of my favourite northern cities. It's days like today that remind me of how lucky we are to have so many amazing cities on our doorstep, so I thought it only right to share some of them with you guys…
Whether you are looking for a weekend away or just somewhere to escape for a day, here are my top 4 northern cities to add to your bucket list…

Lincoln
As the city that inspired this post, it only seems right to start with the wonderful north east city of Lincoln. I recently wrote a post all about spending a day in Lincoln (read it here) but it's definitely a city I love returning to over and over again. With it's cobbled streets and endless quaint tea rooms, Lincoln is a real gem for a weekend away. The Cathedral and Castle grounds are at the heart of this pretty city and over look the steep winding streets down to the river. There is a real mix of old verse new and modern verse traditional, I think that's why I love it.
Leeds
Ever since visiting Leeds back in September for my birthday weekend, I have been itching to go back. It's one of those cities that enchanted me with it's character and coolness. From the many modern restaurants to the rooftop cocktail bars, Leeds is bustling with life and countless things to do. We stayed in the New Ellington, a small boutique hotel a short walk from the main shopping area in Leeds, and would highly recommend it. The Trinity shopping center is home to The Everyman Theater which is a cinema like no other, and lots of amazing restaurants and bars, not to mention the many high street shops. Leeds is a great city for couples to escape for the weekend, there is plenty of date night ideas and day time activities, we loved it.

York
I booked a night in York for Tom's birthday last year and fell in love with this wonderful old-worldly city. It's a must visit if you are in the north and attracts plenty of tourist due to it's rich history. We stayed in the Hotel Indigo in York, a modern boutique hotel with plenty of style and class. It was a short walk past restaurants and bars into the center, where we found ourselves shopping one minute then having a beer at a cute pub the next. A must see is the famous Shambles cobbled streets, wandered down the twisting streets whilst discovering new places is just charming.
Newcastle
Newcastle is another city I visited for my birthday a few years back. This time I went with my mum (read the full post here), and stayed in the Hilton, Gateshead that over looked the river. Newcastle is such a fun city, bursting with personality and culture. We shopped and ate our way around Newcastle for two nights but could easily have stayed longer, there was so much to see and do. One of my favourite restaurants in the city was the Herb Garden, where we ate our weight in pizza and chatted the night away. This city is the perfect escape to visit with friends, with plenty of places to socialise, eat and drink, you'll be spoilt for choice. Make sure you head down to the river side on a more sunny day, the bars line the banks with tables and chairs and there is even a fake beach.

I hope you have enjoyed my round up of my favourite northern cities, I could have gone on for hours as I haven't even mentioned Manchester or Liverpool but I might save these for another post.
What's your favourite Northern city?
We are heading to Durham in a few weeks time and can't wait to discover somewhere new, I would love to hear your recommendations for places to eat or things to do, feel free to leave a comment below…
Happy travels,
Anna xx