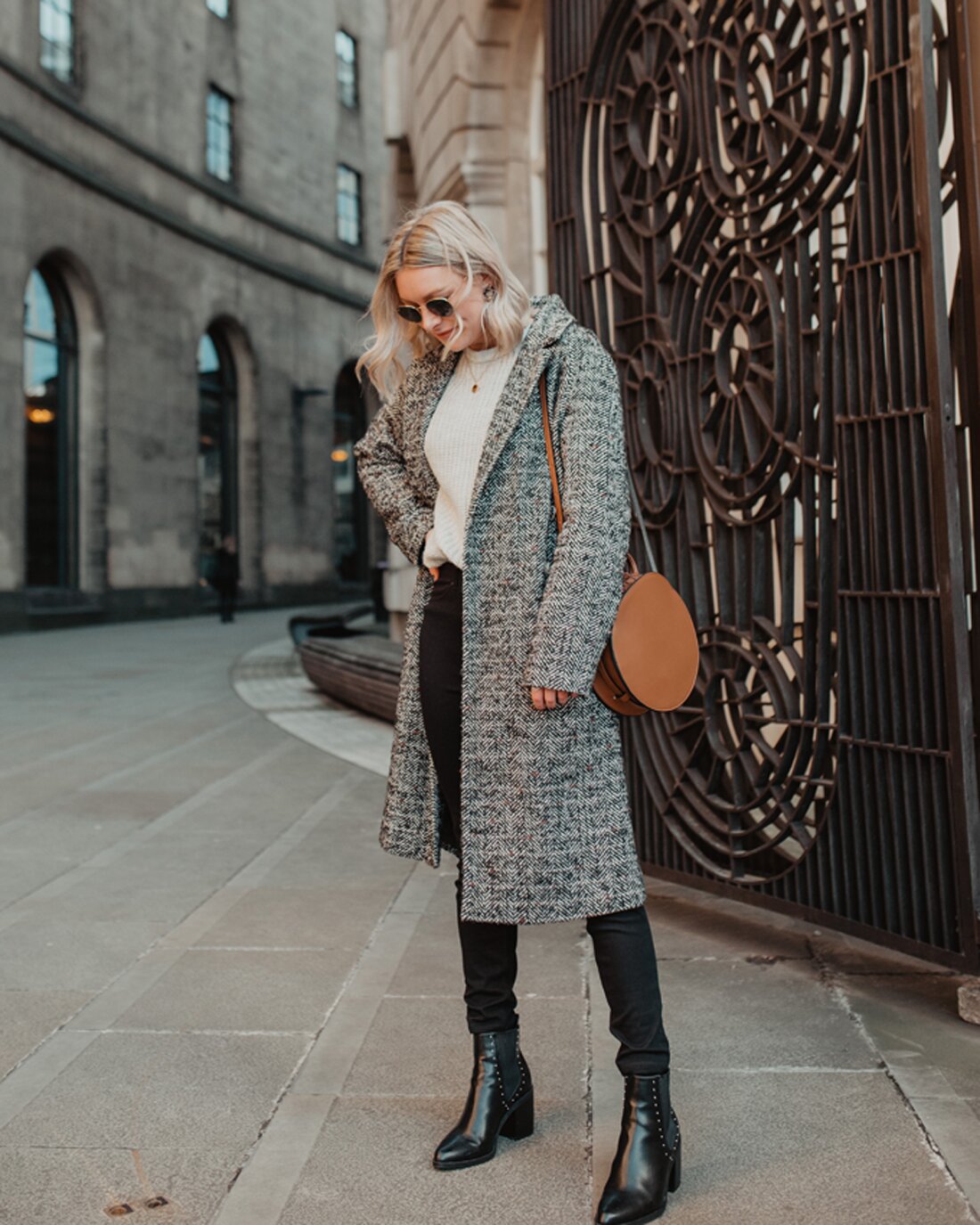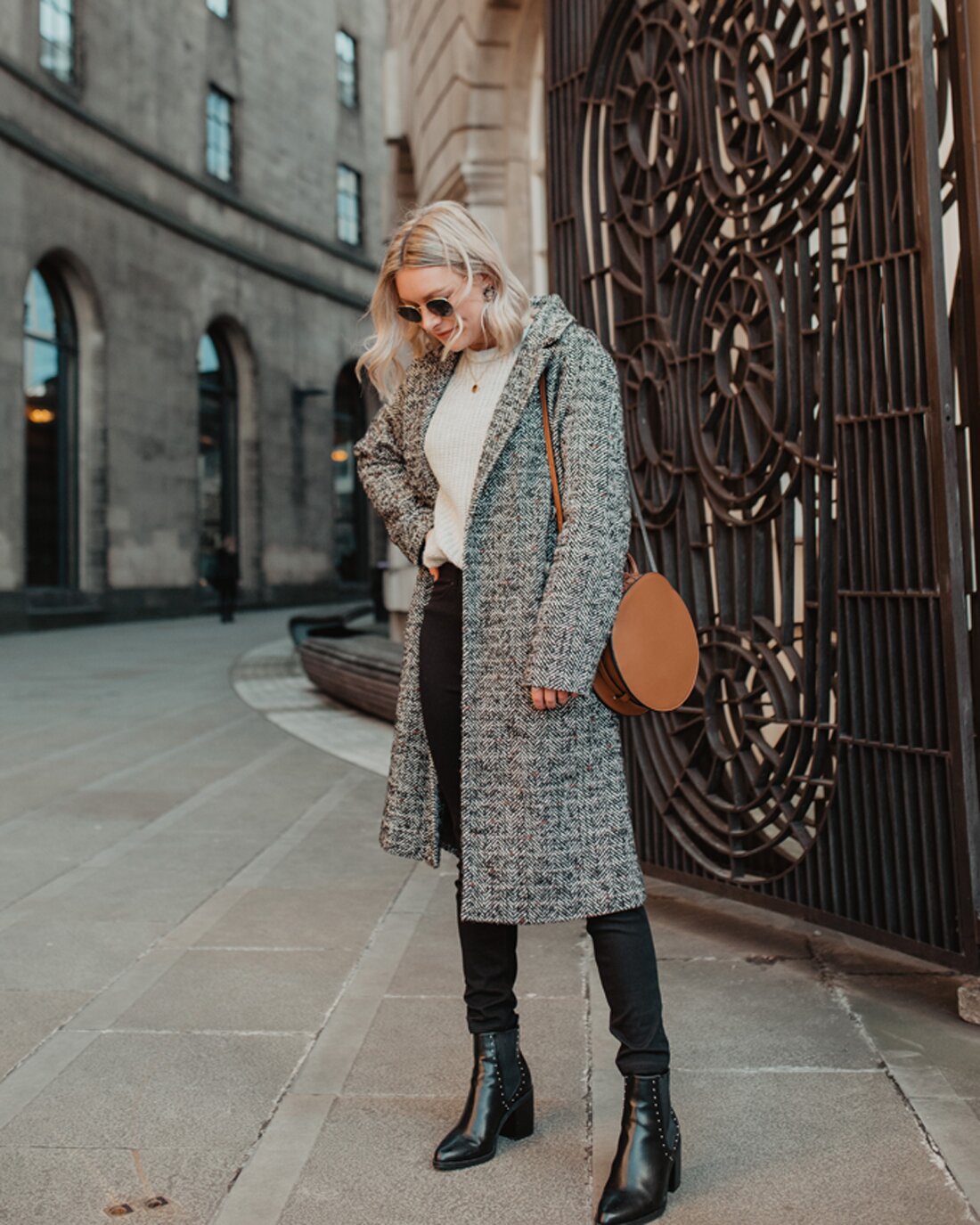 KonMari fever is sweeping the nation. And for good reason, that women is a life changer!
If you haven't already heard, Tidying Up with Marie Kondo is the ultimate make over show (well, a close second to the Queer Eye boys, no one can top the fab five) where Marie teaches families to organise their homes in her trade mark KonMari style. This process involves working through your home eliminating all objects that don't bring joy. It's the ultimate cleanse.
I'm a big fan of a wardrobe clear out. But with the trend for a newly organised life sweeping the nation this new year, how can we dispose of our unwanted clothes ethically? Instead of harming the environment and adding to the ever growing landfill problem, here are some ideas for what to do with your unwanted clothes post wardrobe clear out…


Sell
Got an item that you no longer like or fits you, but is still in good condition? Why not give it a new home? I often sell unwanted clothes if they're free from stains, holes or wearing on eBay. The app makes it easy to snap an image of your item and upload to auction in no time. I base it on whether the brand is desirable and the garment is worth selling.
For example I sell outerwear, dresses and trousers but avoid smaller items like summer vests, lingerie, shoes or accessories. Simply because they aren't worth the selling fees, packaging etc and often don't sell as well.
I also pay attention to the brand, as some sell better than others. For example, Topshop and Barbour are popular with looking for a bargain. But I avoid selling Boohoo and Supermarket brands as you can often buy these new for a similar price.
Got a loyal following? Why not sell onto them? I've spotted some bloggers, like Jess heading to Instagram stories for a quick sale after a wardrobe clear out. It totally makes sense! They follow you as they love your style and taste, so why not pass on the love and make a few pounds along the way? Depop is another app that uses your social following to help sell, think of it as crossover between Instagram and eBay.
If you're selling online, don't forget to bare in mind the way send your items too. In fear of sounding like a Tesco ad, every little helps when it comes to reducing your impact on the environment. Try switching your settings to only sell in your country or ask for collection only, to reduce carbon emissions. And when it comes to packing up your items, stick to recyclable brown paper.


Swap
Not bothered about making money? Or just don't want the hassle of packing up half your wardrobe and trekking to the post office? Try hosting a clothes swapping evening with friends instead. Invite them round for a few drinks and tell them to bring any unwanted clothes along of the ride. Not only will you find new homes for your old stuff but you might end the night with a whole new wardrobe for free too. I am yet to try this one, but it sounds like a lot of fun!
Donate
The second pile of clothes I usually find myself with after a wardrobe clear out, is items to donate. These are items that maybe didn't sell on eBay or aren't worth the postage, but are still in a good condition. The pile usually includes some odd bits and bobs like jewellery or shoes.
If you have some items to donate, bag them up and pop into your local charity shop and speak to staff. Just tell them you have some items to donate and depending on where you drop them you might be asked to fill in a gift aid form. Oxfam often have donation banks in supermarket car parks, so keep an eye out next time you pop to the shops.
If you have nearly new or unwanted bras you can donate them to Bra Recycling, who stop bras going to landfill by donating them to women in developing countries who need them. Find a donation point or send them in the post by clicking the link above.


Recycle
The last pile I have after a wardrobe clear out is recycling. This consists of textiles that are pass their best, have holes that are beyond repair or are too worn to pass on. But instead of throwing them in the bin, these can easily be recycled. Check your local recycling center or find your nearest textile bank here for where to recycle old clothes, (thanks to Amy Jane for this suggestion).
Don't forget you can recycle old clothes by reusing them around the house. Cut up old t-shirts to make cleaning clothes or get creative and turn your old jumper into a cushion cover or cosy dog bed liner. There's plenty of ideas over on Pinterest, just search recycled t-shirts/trousers/clothes etc.
Let me know if you have any other suggestions for what to do with unwanted clothes after the big wardrobe clear out and I'll add them in. Remember there are plenty of options before simply throwing away clothes, and you can do your bit to help the environment by reducing landfill and pollution by being mindful of where your clothes end up.
Anna x