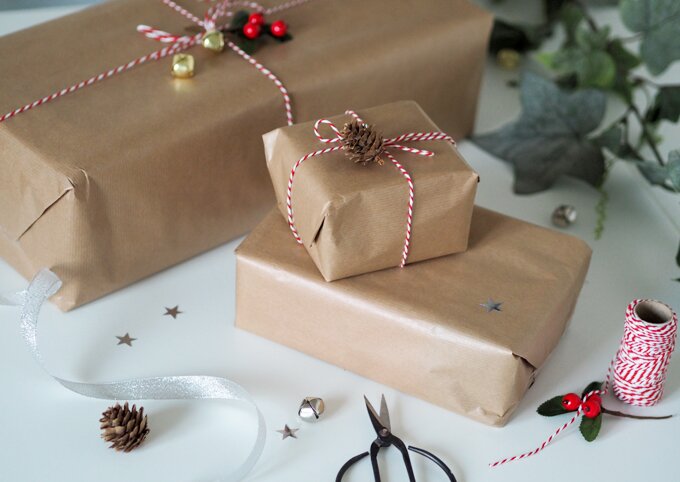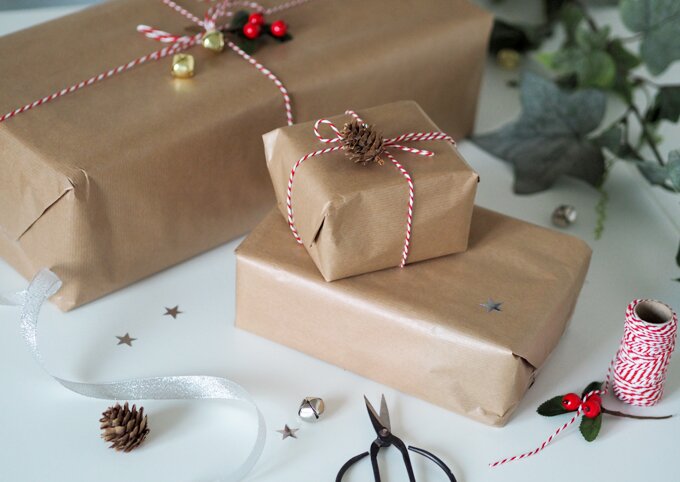 It's that time of year again…
Christmas is my favourite time of year. Cosy nights, festive decorations and time spent with family, what's not to love? But it can also be the most expensive and wasteful time of year. This year I want to make a difference when it comes to reducing waste at Christmas time. The good thing is it only takes a few small changes to make a big difference.
If like me you've been thinking about living life a little greener, here are a few suggestion for a more sustainable Christmas.

Conscious giving
It's hard to not go over board with gifts at Christmas. With so many offers and deals available, the festive period is a retailers dream. But many gifts end up in landfill or forgotten about. To help combat waste I want to reduce to amount of gifts given and think about what I buy more carefully.
If you want to do the same why not think about giving alternative presents this year such as experiences days. Anything from tickets to a comedy night, to a day out completing an Escape Room experience with friends. Not only do these reduce the amount of plastic, waste and consumer goods, they will no doubt 'mean' more and create lasting memories.
Shop local
Instead of buying into big companies and mass-produced goods this Christmas, why not shop local or handmade? Supporting small businesses in your area can really help the local community. Not only that but you're sure to find something truly unique and meaningful.
I really want to choose my gifts carefully this year. Etsy is a great place to start when looking for quality handmade gifts. Check out LuckyPlot13's Etsy gift guide for some ideas. When it comes to online shopping, remember to recycle any cardboard boxes that get delivered or why not reuse them when wrapping up your presents?
Better still why not make your own gifts? Here's my top 5 handmade gift ideas:




Be wrapping paper savvy
It is reported that us Brits throw away over 100 million rolls of wrapping paper each year. This year I want to consciously make changes to help reduce the amount of wrapping paper I use. Buy checking the paper we buy is recyclable and disposing of the paper properly we can all help a little bit. Brown paper is a great alternative to shiny plastic wrapping paper and can be recycled easily afterwards. You can decorate it with simple prints or wrap it in string for a simple, minimalist look. Did you know sticky tape can often prevent wrapping paper being recycled fully? To combat this it's worth considering the way you seal your presents too. Opt for recyclable tape such as this one from tesa.
Real tree or fake tree?
When it comes to choosing your tree this Christmas, a fake one is more sustainable in the long run than a real one. If you buy a good quality one, it's sure to last years and in turn save you money each year too. Although I love the look and smell of real trees, we invested in a fake tree from Argos a few years back and haven't looked back since. Many local recycling centers recycle artificial trees, if yours is looking a little worse for wear this year.
Avoid food waste

We can all have a more sustainable Christmas by trying to reduce food waste. It is estimated that over 4 million plates of food are wasted each year during the festive period. Making a list before you go shopping and sticking to it can help reduce over spending. Only buying what you need will help reduce the amount thrown away. Consider using any left overs from your Christmas dinner for a meal the next day. Check out my Pinterest board for more ideas.


Give Christmas cards a miss
I have never been a big giver of Christmas cards, but if you do regularly give and receive cards, there are plenty of ways you can make a difference by choosing a more sustainable option. Check the cards you are buying are from an recycled source and can be recycled again. Why not buy charity cards to support a good cause while you are at it? It might be that you just cut down this year to reduce waste, only sending cards to those you don't see often, rather than the whole office and their dog. Consider sending e-cards or meeting up for a festive drink instead.
What steps will you be taking towards a more sustainable Christmas? I hope this post has been helpful and you've picked up some useful ideas to make your Christmas greener? I'd love to hear your tips and thoughts on the topic, leave me a comment below or send me a message on Instagram or Twitter.
Sources: The Independent, Food waste studies
Anna x
Want to keep reading?
Up-cycled festive lightbulb decorations
Save
Save