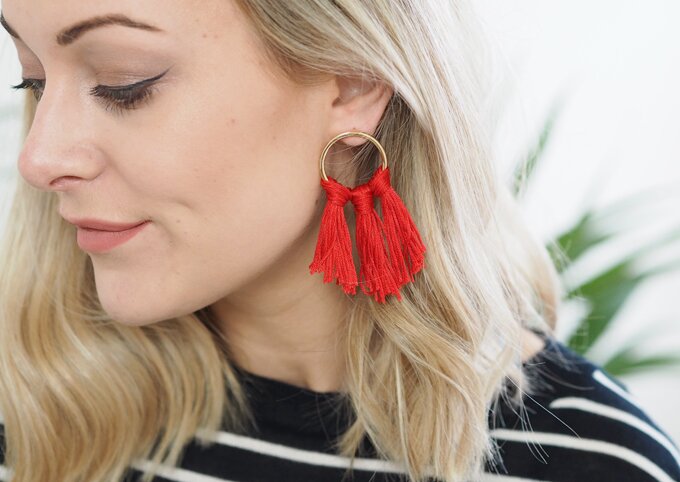 Make a statement this festive season with these handmade tassel earrings.
Day three of my #12DaysOfDIY challenge and I have a super easy fashion hack you can make in minutes this weekend. These festive tassel earrings are perfect for the party season and are made using an old pair of hoops and some embroidery thread. I have been after a pair of tassel earrings for a while now but never seemed to like any enough to buy them, so I thought, why not make my own? I found these gold hoops in Next a few weeks back and loved how they were a little different to normal hoops. I had some red embroidery thread in my sewing box already so set about customizing the earrings ready for Christmas! Here's how I did it…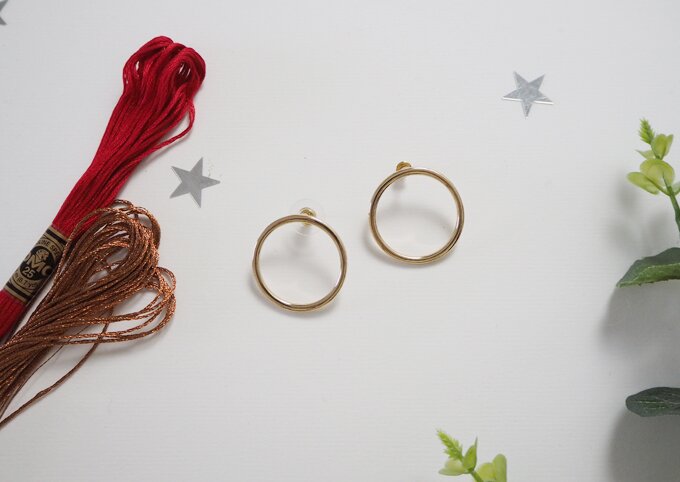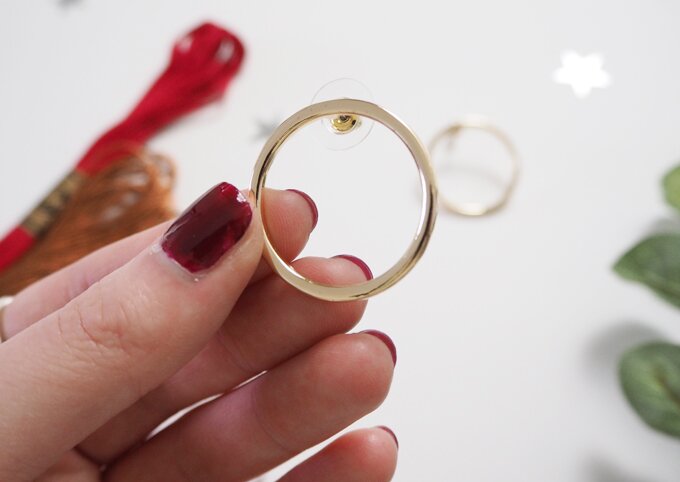 Hoop earrings, Next
Embroidery thread, Hobby Craft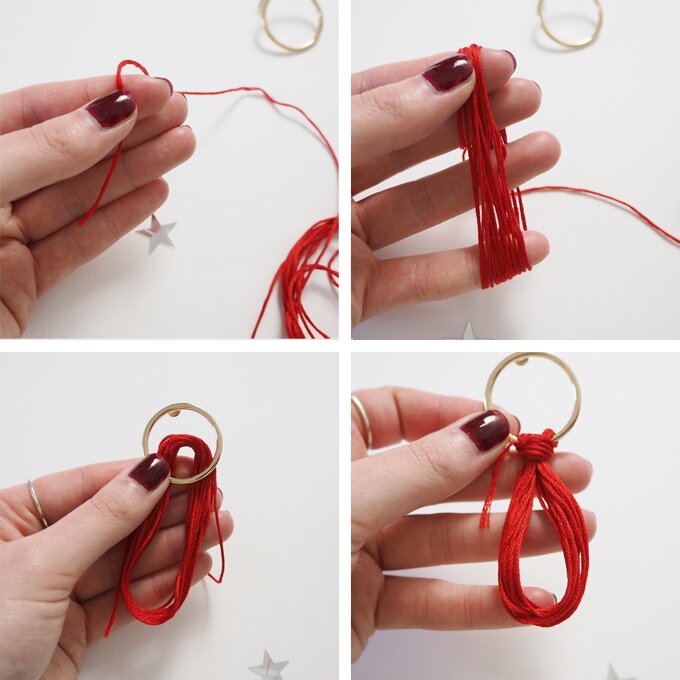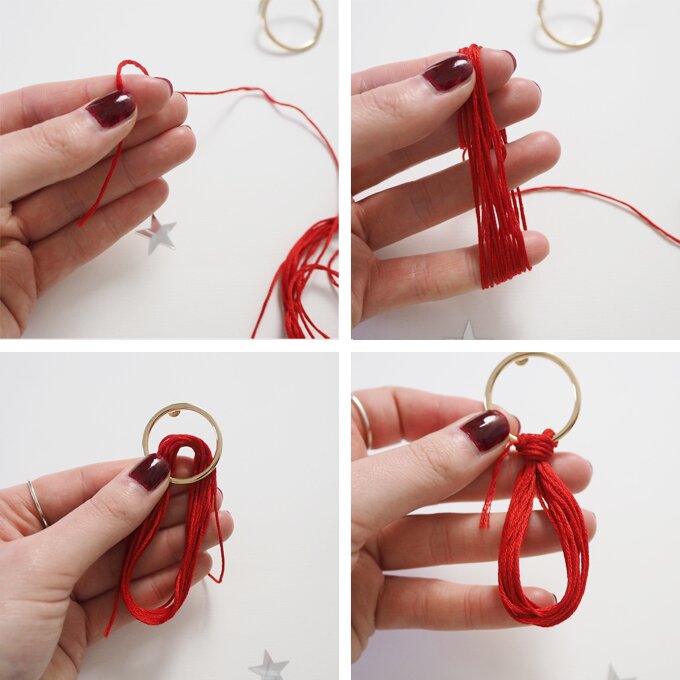 To create my first tassel I pinched the end of my thread between my thumb and my finger and started wrapping it around my hand creating a loops. Once I was happy with how thick my tassel was, I cut the end of the thread and slid it off my hand, keeping the loop in tacked. I grabbed one of my earrings and passed the loop through the center from the back through to the front and tying it by passing it in on itself to create a knot and pulled tight.
Once I was happy with my first tassel, I cut the bottom loops to let the threads hang loose and trimmed to a good length. I then added two more tassels each side in the same way to finish off my earrings.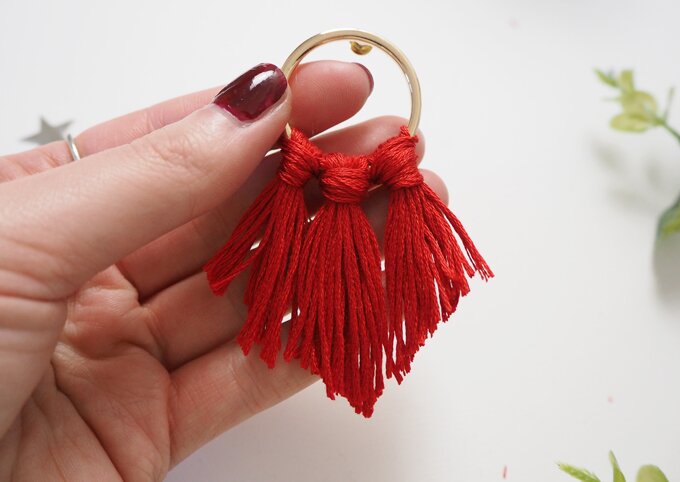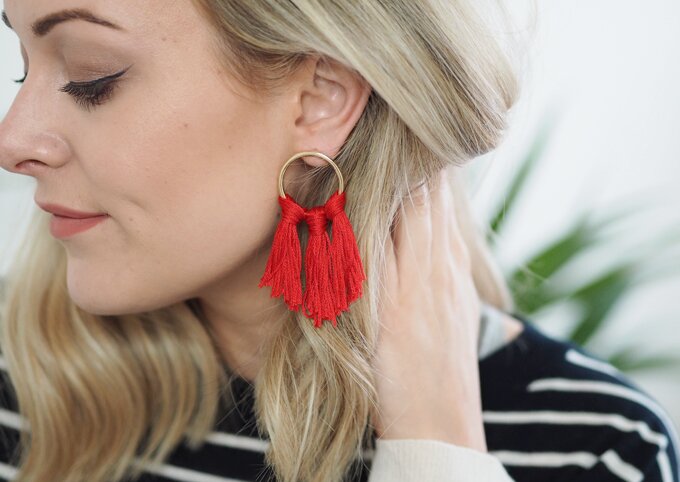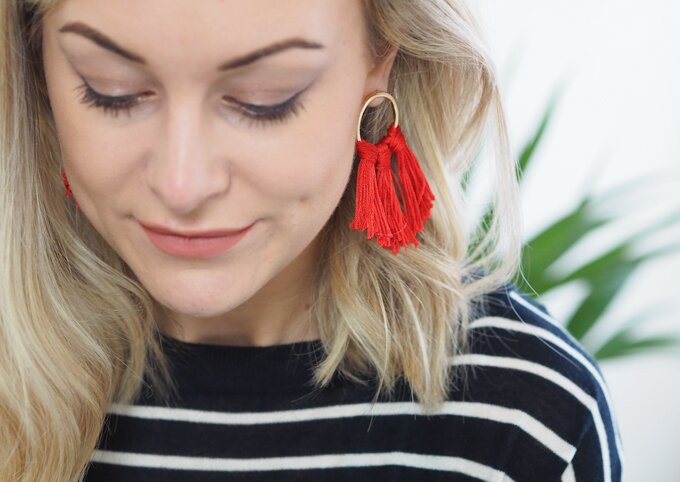 There you have it, an easy why to add a little festive glamour to some gold hoops!
The best bit about this make is you can customise them in a variety of ways to suit your style. From changing the shape of the earrings to the colour or length of your earrings, you can make them in the same way just switch it up anyway you like.
I hope you have enjoyed this tutorial, if you don't know already I am posting a new tutorial everyday during the first 12 days in December as part of my #MadeUpFestive challenge. Ill be raising awareness for Shelter along the way and asking if you would like to donate to this amazing cause this winter. Read why I am doing it, and see all the other tutorials here, or if you can spare a little change and would like to donate click the link below.
Save

Thank you again for stopping by,
Anna
x
Save