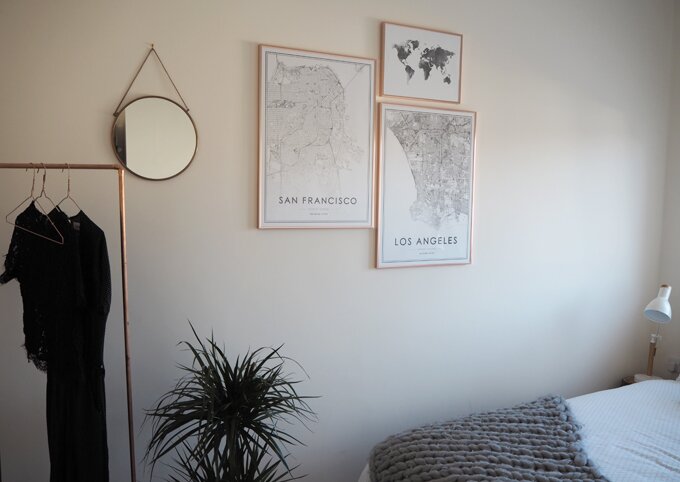 Fancy transforming a room?
We have been adding small bits to the spare room interior for a while now, but it's never quite felt complete. Despite adding cosy bedding, throws and even a few plants here and there, something was still missing. The bare walls needed a little TLC. So, I thought it was about time I showed them a little attention with some handpicked wall art, and my god does it make a difference…
Keep scrolling to read my top tips for adding personality to a room and why wall art can help finish off any room…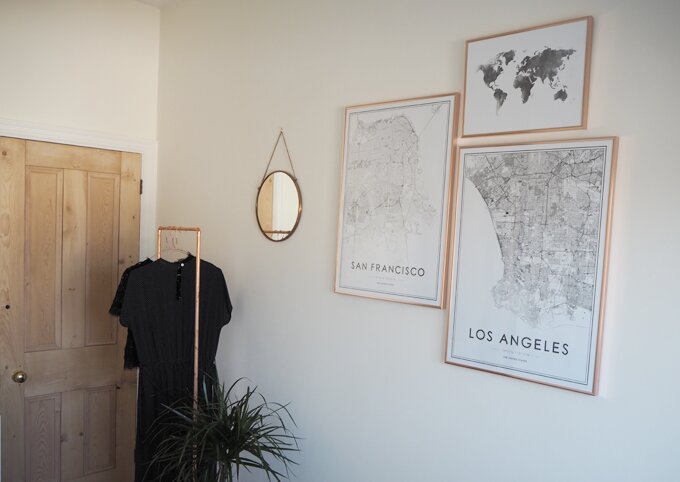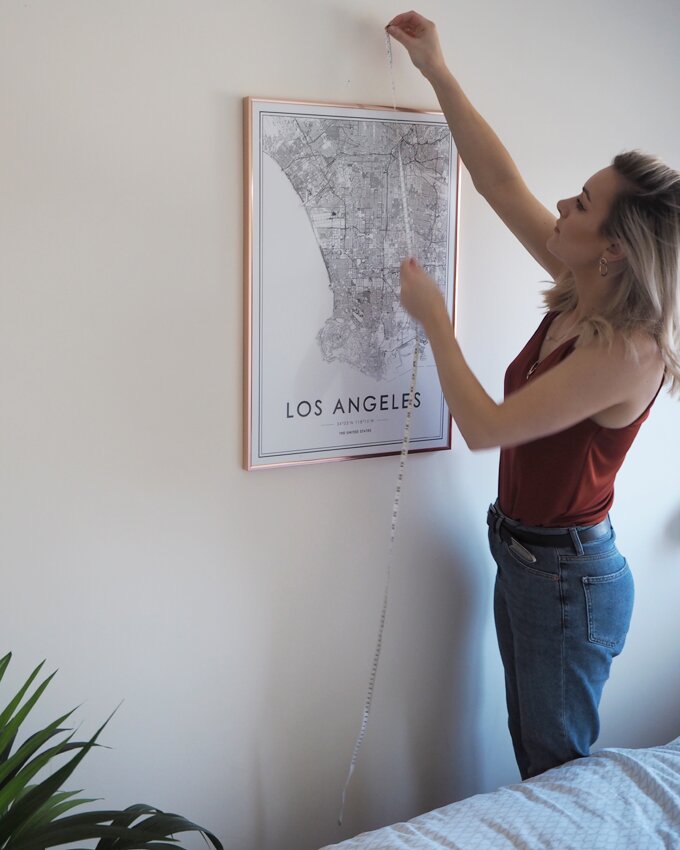 Tell a story
The magical thing about wall art is being able to tell a thousand stories with one picture. A piece of art or print can transform a room but it can also have great meaning to you and your family. When I was thinking of what to hang on the bare wall in our spare room, I found these stunning travel prints from Desenio. Not only are they beautifully simplistic and chic but they were perfect to remind us of the California road trip we took last year through LA, San Fransisco and Vegas. I have always loved traveling and I love being reminded of all the amazing places we have visited. Whether it's a map, photo or painting from a street artist, consider what story you want your wall art to tell.
Fill an empty space
Although our spare room is quite small, the large window lets in lots of natural light, which is great but also means the plain white walls are highlighted more and shout out to be filled. Adding prints to a wall can fill a void and really pull a room together. I love the recent interior trend to create a gallery wall with a mix of carefully picked prints in all shapes and sizes, so I decided to combine a few prints to help fill up the space. The great thing about creating a gallery wall is you can design it to suit your space and taste. Desenio have lots of inspiration for all types of wall spaces, so after I had decided on the prints I liked, I checked out their guide, here, to see what formation and sizes would suit my room best. I decided on two larger vertical prints with one smaller horizontal print to create an interesting cluster. The good thing about gallery walls like this is you can always add prints later and grow your display however you like.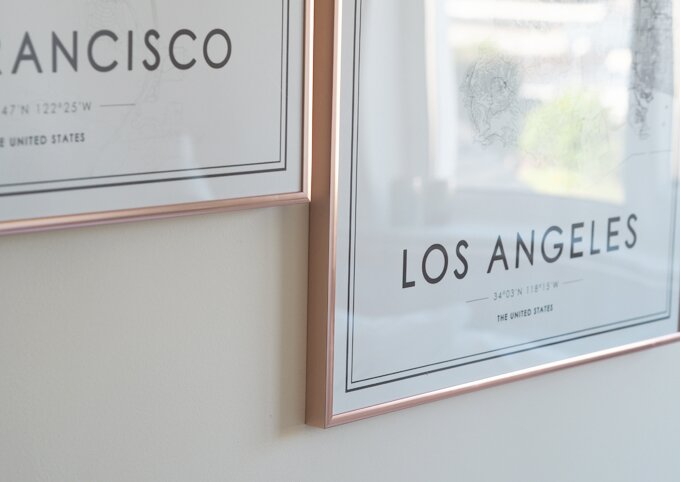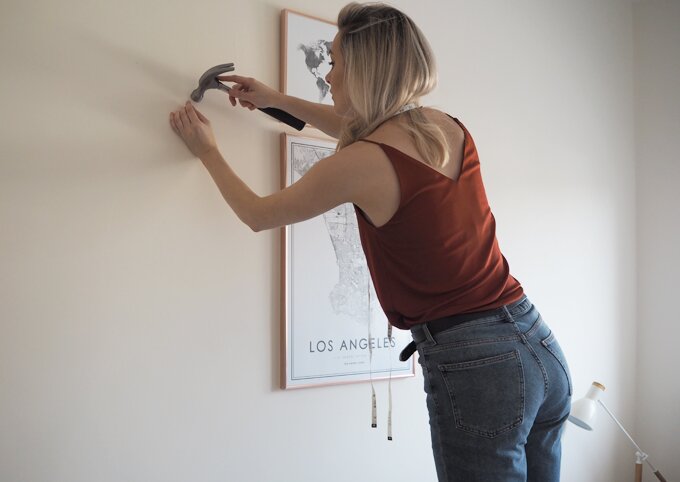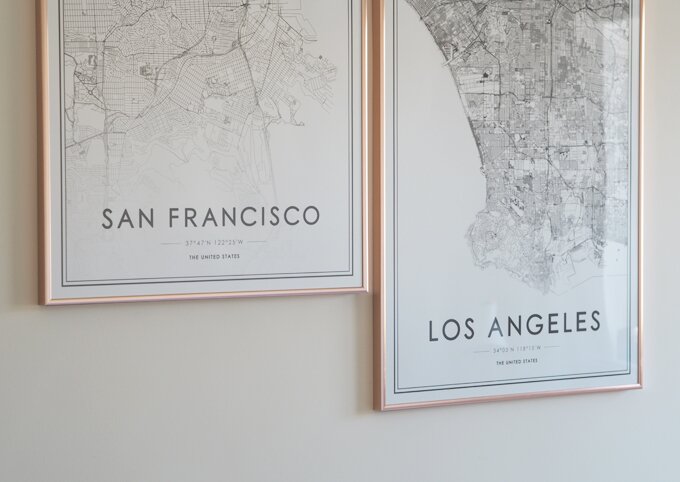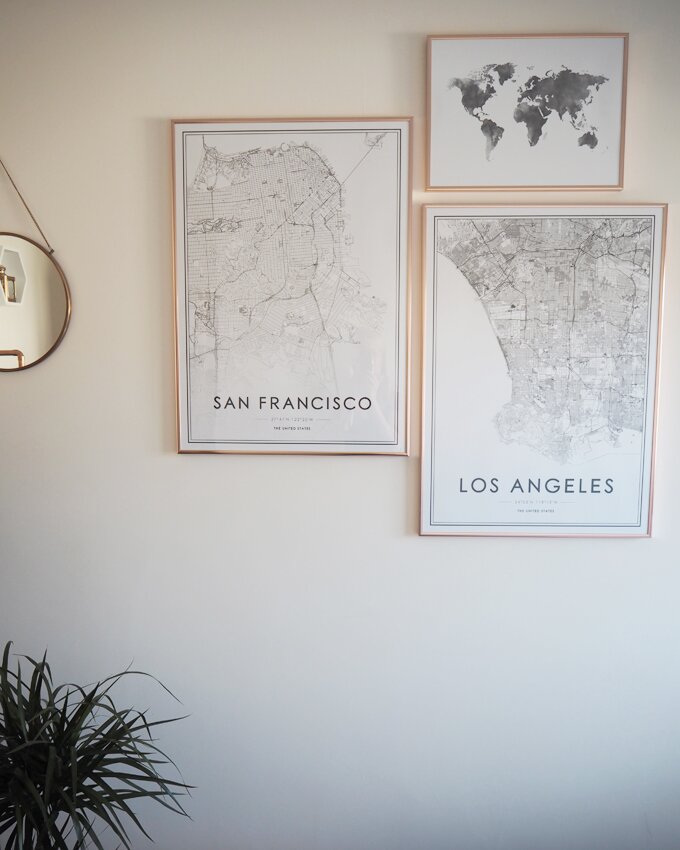 Los Angeles print, Desenio, 50x70cm
San Francisco print, Desenio, 50x70cm
Map print, Desenio, 30x40cm
Copper frames, Desenio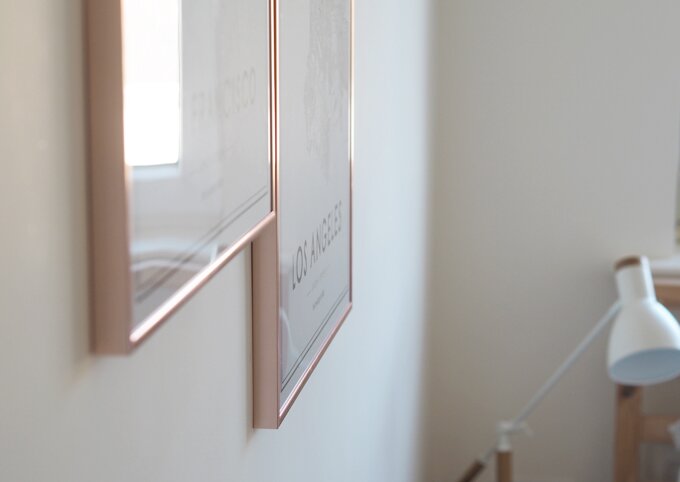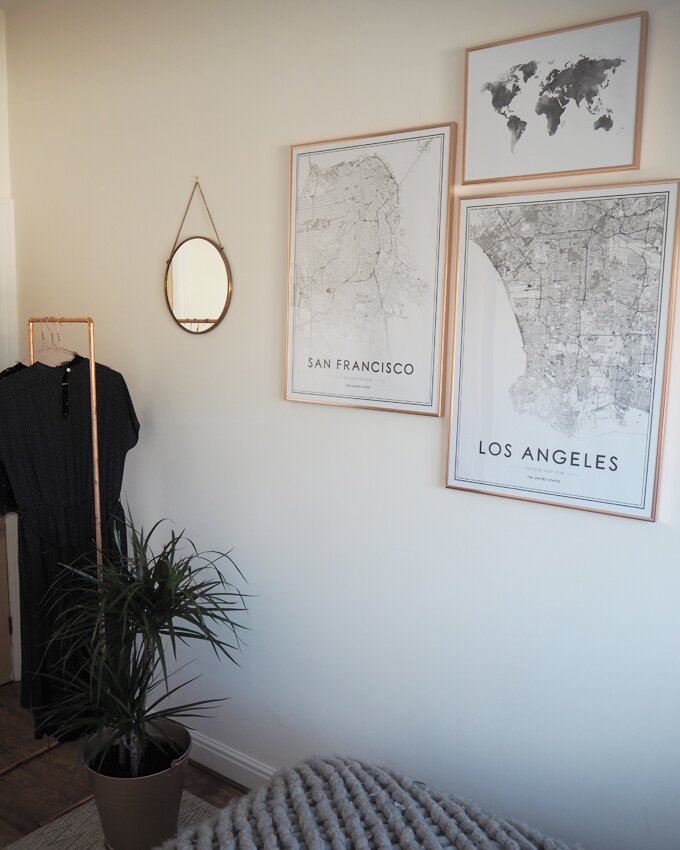 Add colour
If you are a colour lover, wall art can be a really fun way to add a splash of colour to a room. Try tying in other hints of colour from around the room, for example the yellow in a throw or the lush green in your house plants. Our decor is very muted as I love simple, understated design but I've tried to tie in the copper tones from the other accessories in the the room by choosing copper frames. This little touch really pulls the room together and coordinates with the other accessories.
Add the finishing touch
Sometimes all a room needs is that one finishing touch to really make it feel homely rather than just a dead space. I love how much these prints have transformed the spare room make it feel complete. I was worried that with it being a small room, having lots of things on the wall would make it feel over-crowded and cluttered but in fact it does the opposite. The prints open up the room and draw your eye up to the light walls and toward the window instead of straight down to the floor to where most of the other accessories are. They really are the finishing touch we needed.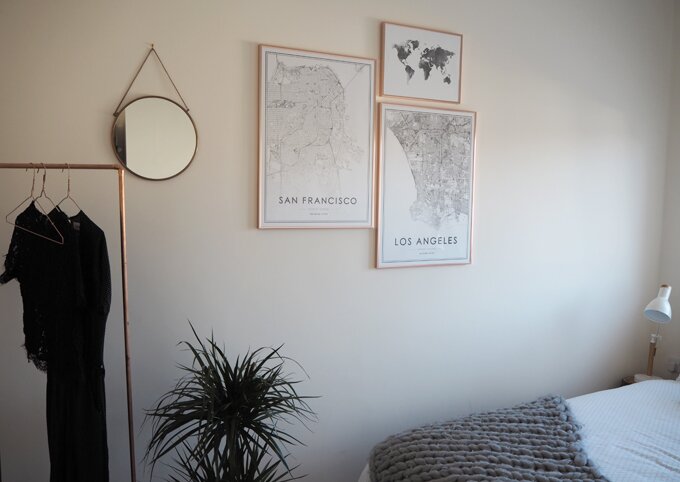 Read: DIY chunky arm knitted throw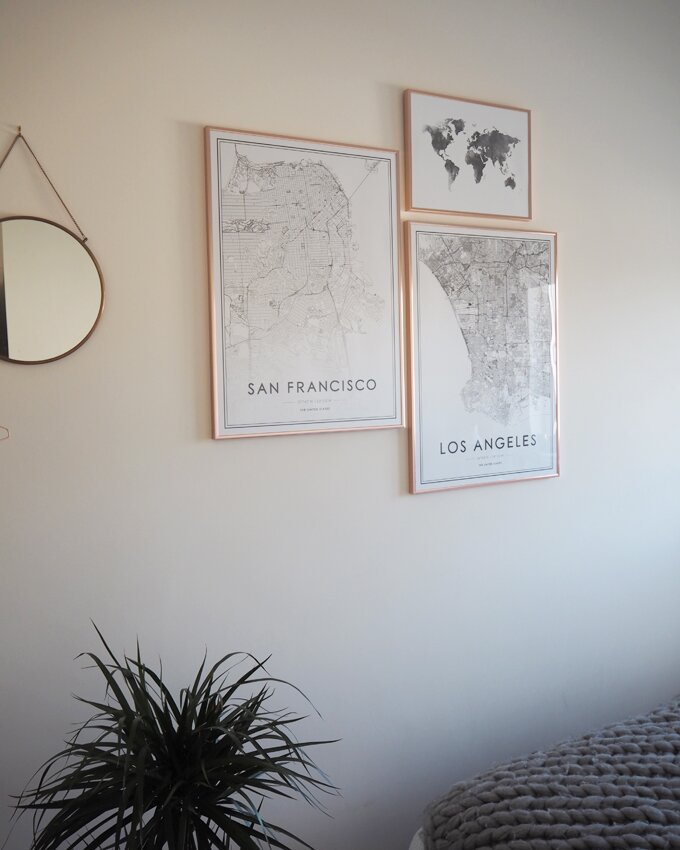 I couldn't recommend Desenio more, they have a wide range of prints, frames and sizes available so its super easy to design and customise your wall the way you like. Also I love the fact these frames are all plastic, I was a little worried about delivery as I've received mirrors and prints before that have smashed in transit. The frames where in perfect condition when they arrived and the prints were rolled in a protective tube to keep the safe. So if like me you are a little wary of ordering prints online, it's well worth checking Desenio out.
To say a big thank you to my lovely readers, I have teamed up with Desenio to offer you guys a 25% discount on posters using code 'madeupstyle' which is valid from May 8th to May 10th 2018 (excluding frames and handpicked/collaboration posters). So why not have a browse!?!
Anna x
Ps. if you like the look of the copper pipe clothes rail in this post, click here to watch how I made it…
Want to read more?
How to refresh a bedroom on a budget
3 ways to revamp a bathroom without spending a fortune
How to stay organised in a small home
I was kindly gifted the posters in this post but opinions are all my own.