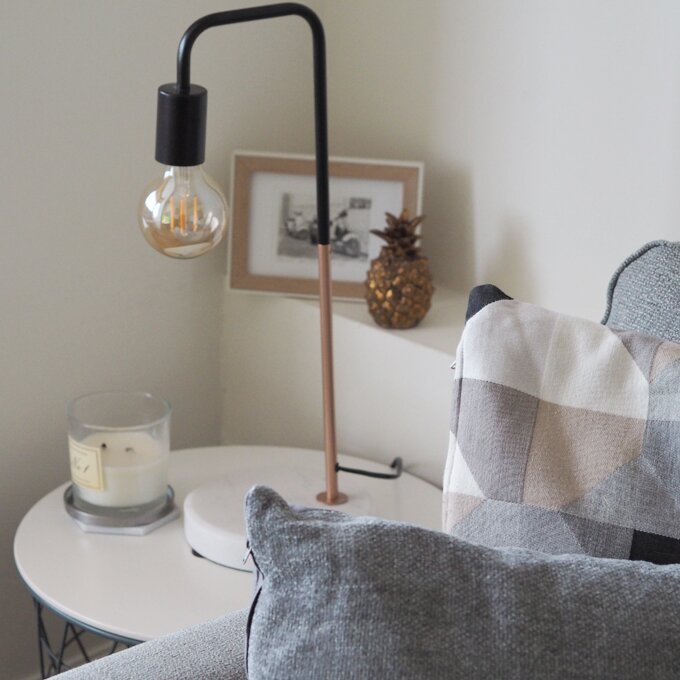 Ways to optimise space in a small home.
From student digs at uni to buying my first house, I have lived in small places most of my adult life and have always enjoyed making each space feel like home. Since moving into our two bed terrace house just over two years ago, myself and Tom have worked hard to get it up to scratch, learning to use the space well to get the most out of our home. So I thought I would share a few tips and tricks we have learnt along the way that have really helped us stay organised in a small space.
Whether you live in a flat, apartment or house, here's my top tips for maximising the space in your home.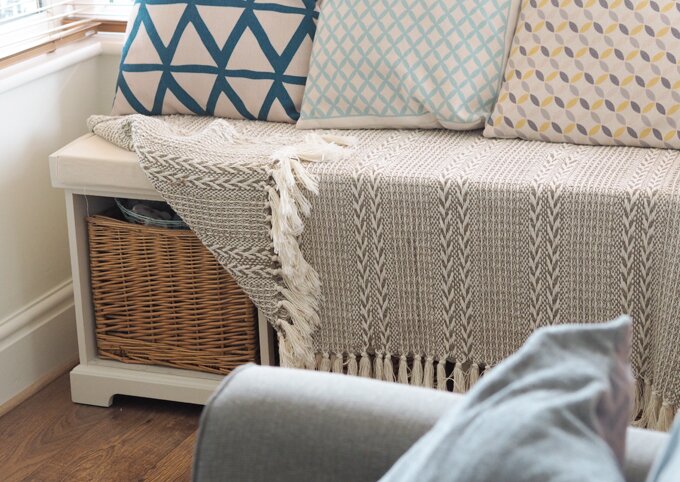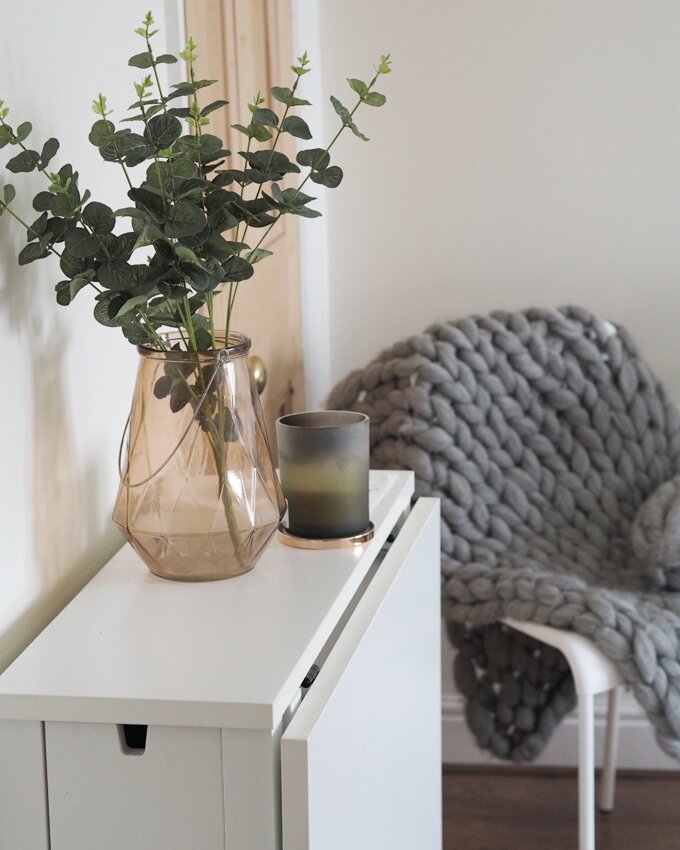 Keep it light and simple
If you are decorating your home, consider lighter walls and neutral tones of wood as these are best for welcoming in light and giving the illusion of space. I have always loved adding personality to a simple pallet with pops of colour in accessories which can be easily changed to my suit my taste. Open up spaces by keeping clear walkways through your home, this will allow light to flow through rooms and make your home feel less cramped. We have a lot of door stoppers in our house for this very reason, I love how a small hallway can be extended easily by opening a few doors and letting a bit of light travel through.
Create clusters
I am a prime example of a hoarder, I love pretty ornaments and will happily fill the shelves with, what Tom calls 'tat', for days. But surfaces can quickly start to look cluttered and cramped especially in a smaller room. If like me you love collecting candles, ornaments and other pretty but useless things you'll be glad to know it's all down to the way you style it that makes it feel cluttered or not. Try grouping objects together on shelves and coffee tables to create a more coherent space and avoid your room looking over crowded. Stacking books on top of each other with a candle and some flowers can free up surfaces making it look bigger.
Hidden storage
My favourite way to declutter and get organised in a small home is to have plenty of hidden storage. Whether it's under the bed storage or a side table that doubles as a basket to keep throws in, useful storage solutions help free up space in your home. I love this Ikea basket which double as a side table in our snug, great for shoving any bits and bobs like cables or slippers in when I need a quick tidy up.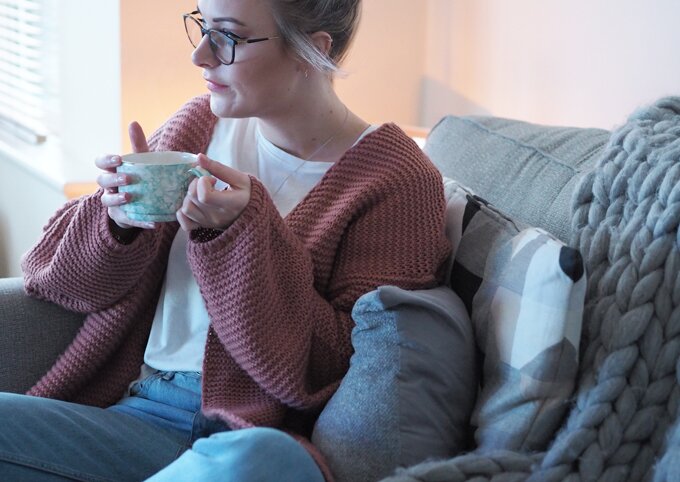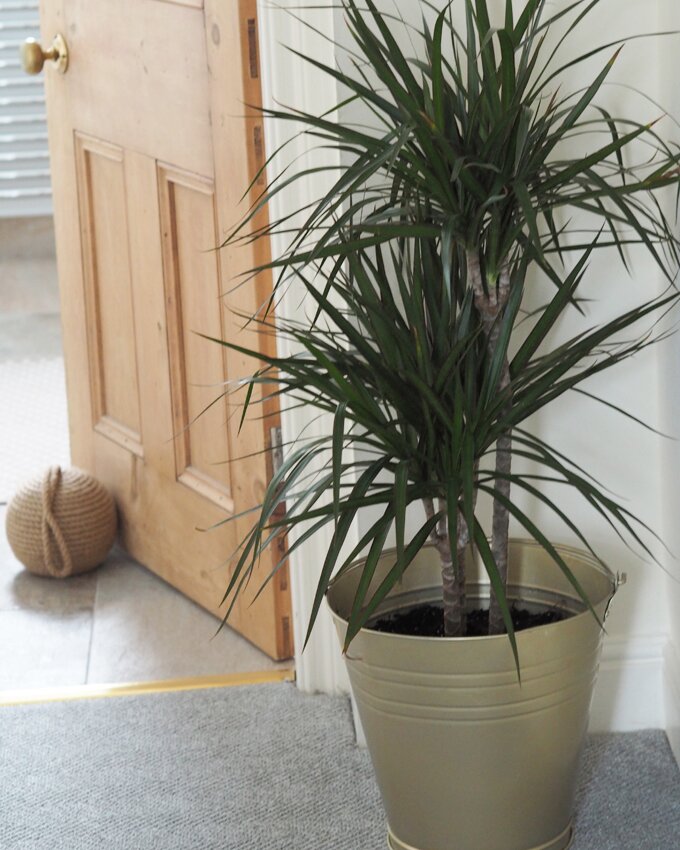 Over head storage
The best way to maximise space in a small room such as a kitchen or bedroom is to make the most of the over head wall space. Add open floating shelves in a light natural tones to add storage without over crowding the room. I added some shelves in our bedroom a few months back and it's honestly the best decision I made for that room. It opens up a small area above the dressing table perfectly and adds height and length to the room. If you can't replace storage in the kitchen for example, why not consider repainting them in a lighter paint to refresh and brighten up that space?
Plants
I have mentioned this before in my last interiors post, but plants can do wonders to your well-being. By adding a little greenery to a small corner of a room, you can bring life and warmth to dead space helping to pull the room together.
Elevate your plants off the floor with plant stands to creates the illusion of more floor space. This is one thing I would love to do with the plants around my home, but have never got round to it. Plant stands can help utilise space especially in areas such as hallways by lifting your plants to a higher level creating a less clutter floor space. I love how minimalist and elegant these ones from Etsy are.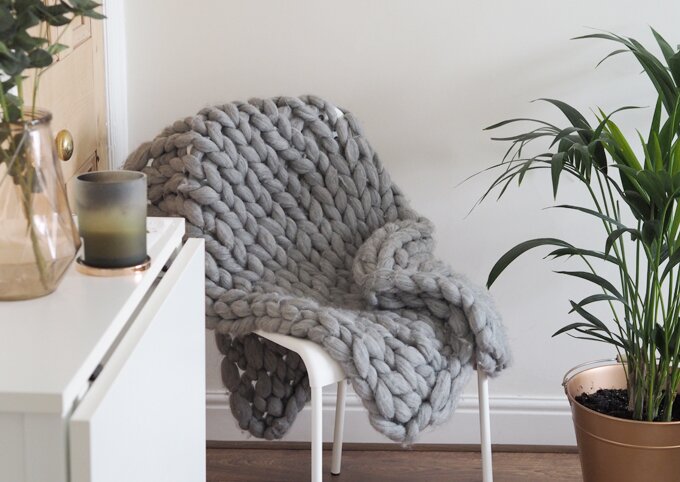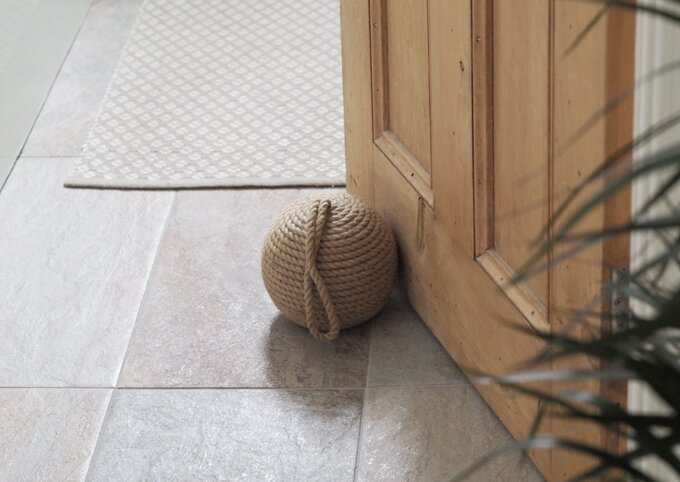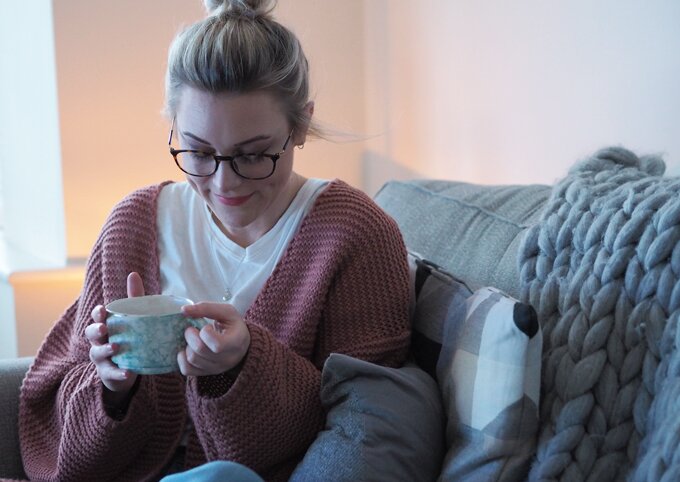 What's your top tips for creating space and staying organised in a small home?
Want to read more?
Make your own DIY bedside pendant lamps
Way to refresh a bedroom for any budget
Anna x
Save