Looking for the perfect beach DIY? Look no further…
The embroidery trend is everywhere this summer, from bags to hats it's the hottest trend to be spotted wearing on the beach this year. Ever since embroidered straw beach hats started popping up on the high street last year, I've been wanting to have a go at customising my own. So with my summer holidays coming up, I thought I'd show you how I made my own embroidered beach hat…
Spoiler: It was ridiculously easy…. Here's what I used:
Straw hat
Glue gun & glue sticks, Amazon
Black cord (approx 2 meters)
Scissors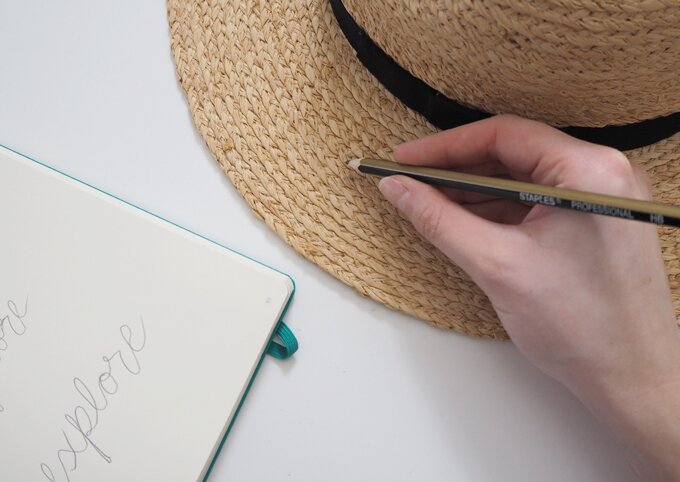 Choosing the logo
To start making my embroidered beach hat I sketched out a few words on paper to see what looked good before sketching it out on my hat in pencil. I decided on the word 'explore' as I love seeking out new places when I go away so thought this fitted in perfectly with my style of travel. When choosing a slogan for your embroidered straw beach hat, consider something short and snappy to make sure it will fit around the brim of your hat. If you need a little more inspiration, check out my Pinterest board here…
Adding the lettering
Next I grabbed one end of my cord and started forming the first few letters. I used small dots of the hot glue gun at the top and bottom of each letter to hold the cord in place to start with. Once I had formed the whole word and I was happy with the layout, I snipped the cord and I went back and glued the whole of each letter down using the hot glue gun. The 'x' letter was added in using a small piece of cord a few centimeters long and sticking it down in the same way.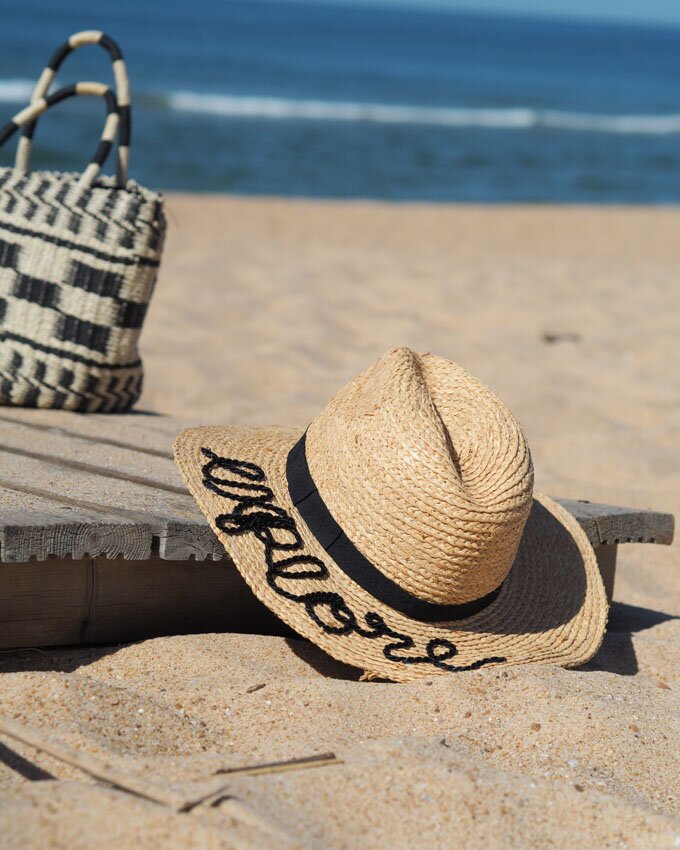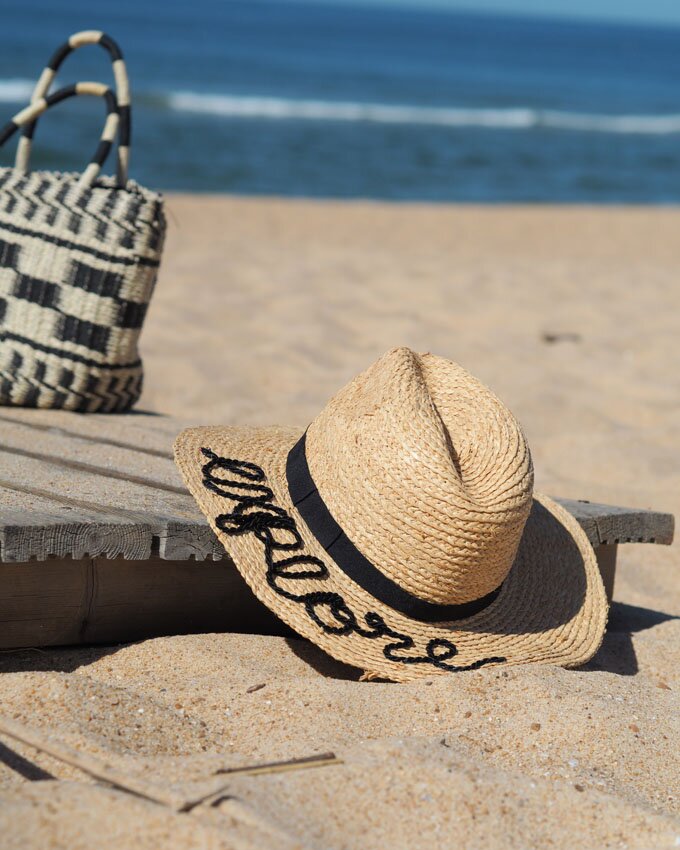 The hot glue gun dries in seconds meaning the embroidered beach hat is ready to wear straight away! I mean, how quick was that!? This DIY took me less than 15 minutes to whip up and instantly updates that old straw hat I've had lurking in the back of my wardrobe all winter. I think it'll look great on the beach styled with my favourite bikini and oversized sunnies!
Fancy giving this DIY a go this summer?
Anna x
– Pin for later –

Want more summer DIY ideas? Check these out…
This post contains affiliate links
Save
Save
Save
Save
Save
Save