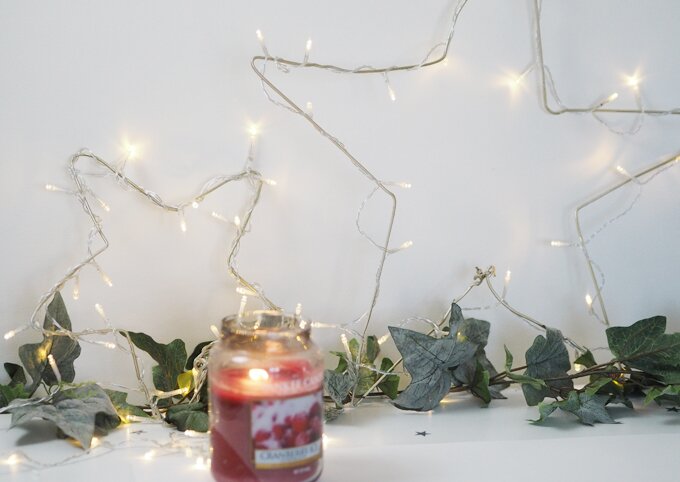 Time to get your sparkle on
For day 6 of my #12daysofDIY challenge I am whipping out the fairy lights again for another sparking make. This time I am showing you how to make your own star fairy light decoration! Perfect to add a little festive glow to your shelf, tree or window sill…
Here's how I made my DIY fairy light star decoration



Materials I used:
Wire coat hangers, The Range
Pliers
Gold spray paint, eBay
Cable ties, Homebase
Fairy lights, Primark
For this make I used some old wire coat hangers, you can buy these from the Range if you don't have any old ones laying around the house. To start I untwisted the hook at the top of one of the hangers and started to mold the wire into a star shape using the pliers. I roughly measured each side to be 10cm each so they would be equal. When I had made my star I used a cable tie to join each end together with a little over lap.
Then it was time to spray the star!
I took my star outside and laid it on a bit of cardboard before spraying it with gold spray paint. I then let it dry before bringing it inside and wrapping the fairy lights around it. A small row of fairy lights attached to a battery pack would be best for this make, I luckily found a couple of sets in Primark recently which were perfect for this, such a bargain too!


I found I could wrap the fairy lights around my star a couple of times, which filled it out and made it look even more twinkly. I was really happy with how my star turned out so decided to make a second one, this time a little bigger using two coat hangers instead. They look really cute sat side by side, and although my wire bending isn't the best, I think this adds a little rustic charm. Or so I like to tell myself…
Anyway, this is such a quick and easy make that cost next to nothing compared to those high street alternatives, why not give it go?! I think they will look great stood up on my shelf in the bedroom, and I can hide the battery pack behind a book or plant on there too.
Where will you put yours?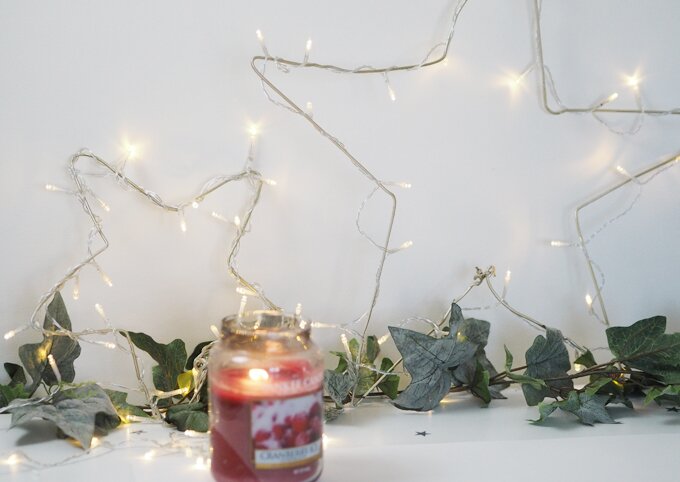 I can't believe we are half way through my #12daysofDIY challenge today, it's gone sooo fast!
Thank you so much for sticking around and taking the time to read my posts, it really does mean the world! If you didn't know already, I raising money and awareness for Shelter over these 12 days and would be over the moon if you would like to help. Shelter is an amazing charity that helps the homeless and those less fortunate over the festive period, by providing safe shelter, food and support. If you would like to donate, even if its just the price of a cup of tea, click the link below and help change someone life this Christmas.
Save
Save

Thank you again,
Anna x