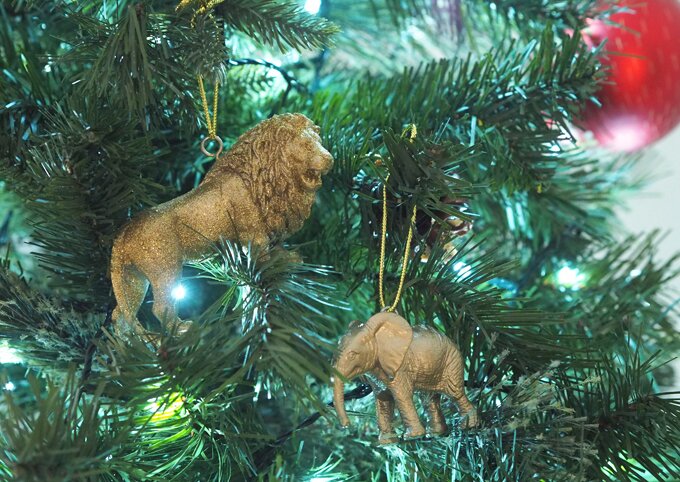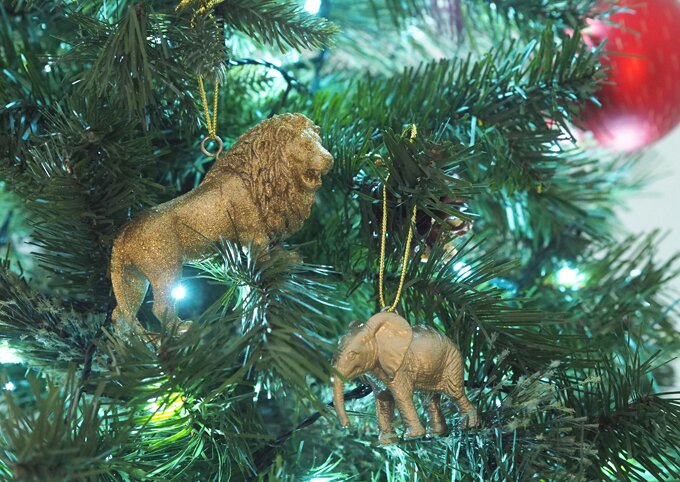 It's beginning to look… very extra?
When it comes to Christmas tree decorations, I love finding unique and unusual baubles. The recent trend for more maximalist decoration is taking the interiors world by storm. (Check out my Pinterest board here). And I'm loving seeing more gaudy and unique ornaments popping up on the high street lately.
To celebrate this trend, I thought I'd show you how to make your own DIY animal baubles for day 5 of my #MadeUpFestive challenge. Like most of my DIY's this one can be made from unloved items around the house. We all have a stash of unwanted ornaments or old toys lying around. So why not dust them off and transform them into something new? These jungle themed baubles look right at home among the branches of any Christmas tree. They also make a thoughtful gift for any animal loving friend this year.
Keep reading to see how to make your own…
You will need:
Plastic animal toys
Picture screws
Spray paint or craft paint, Amazon
Glitter, The Range
Ribbon, The Range








Creating your animal baubles
To make your animal baubles, start by twisting a small picture hook screw into the back of each animal. Try and place the screw half way along the body and at a point where the weight is evenly distributed. For example, my lion's head was heavier than the back so I placed the screw higher up his mane to even out the weight.
Next place your animals on a protective surface (I used a shoe box) and spray. Use light even layers to avoid the animals becoming too tacky. As they were so small, it only took a few sprays of paint to cover my animals completely. You can also use a craft paint, such as this one, if you don't want to use spray paint.
While the paint is still sticky, sprinkle over a layer of glitter and tap any excess off. The paint will act as a glue for the glitter to stick to. Allow your animal baubles to dry for around 24 hours.
Tie a small length of ribbon through the hook to hang your bauble from.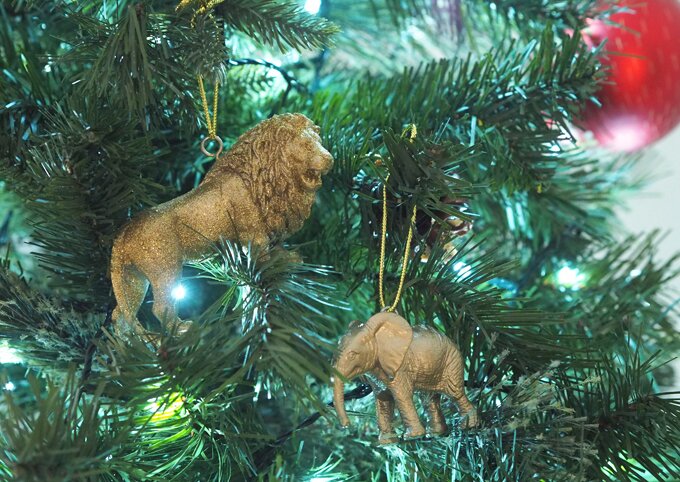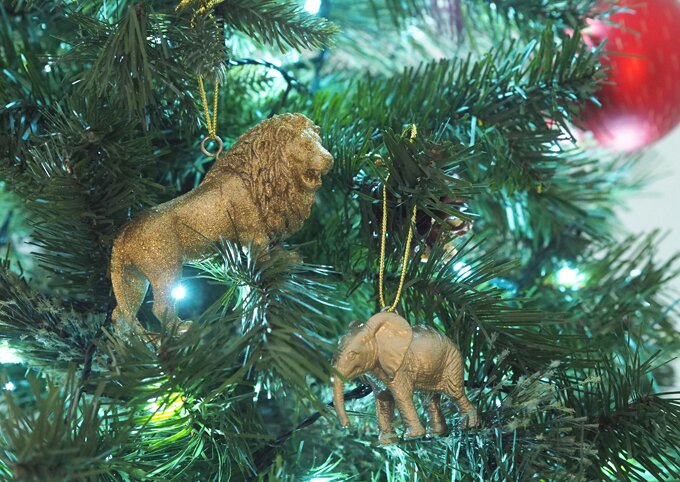 All that's left to do is hang your DIY animal baubles from the tree and admire.
How easy was that?
This DIY only took me around 10 minutes to make excluding drying time and look fabulously extra hanging on my tree. I love the contrast between tradition baubles mixed with quirky maximalist decorations such as these. Would you give it a go? I's love to hear your thoughts, leave me a comment below or message me over on Twitter or Instagram.
Anna x
Pin for later?

This post contains affiliate links.
Save
Save
Save
Save