So
I haven't blogged in a while as its been a busy few weeks, but as I
have a bit of time this bank holiday I thought I would show you what I
have been working on in my spare time.
I
am loving the 70's hippie crochet trend at the moment. It's getting me
very excited for the festival season even though I am not going to any
this year. I was inspired by this Rat and Boa crochet kimono to make a casual summer cover up using brightly coloured crocheted granny squares, perfect for the festival season.
I ordered a variety of coloured cottons from Demores, link here, and set to work making as many standard squares as I could until I have enough for a cover up. I worked it out using an old pattern from Ebay, similar here, that I will need around 15 balls of 50g cotton which is around 130 square to make a jacket depending on the size!
I have around 30 granny squares so far it might just be ready by 2025…
Anyway these little squares are really fun and easy to make, I love choosing the colours of each square and they take around 15 minutes to complete so I just sit and chill out at night or on the train crocheting away.
Here's so more crocheting inspo and ideas I LOVE this summer…
Beginning Boutique – here
Kirsty Wears Blog – Here
Asos – Here
I really want to try making some crochet shorts for summer, I think they look so vintage and boho. I also want to try adding crochet squares to a bralet like this Asos number. Similar to the ones I sell in my Etsy store but extending them to make more of a top.
What is your favourite item from the crochet trend?
If you haven't already, check out my the crochet tops I have already made and am selling in my Etsy store here.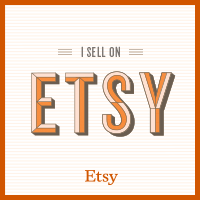 Thanks for reading!